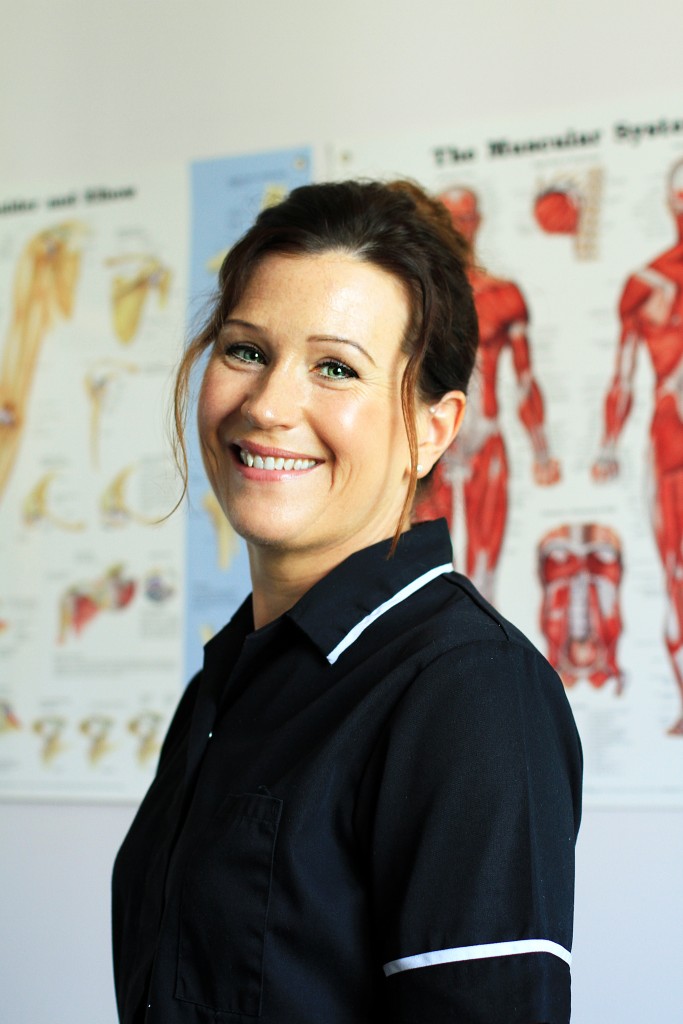 BSc (Chiro) MMCA ITEC Dip
GCC reg no: 02144
t: 01892 537847
m: 07732478242
e: emma@thechiropracticroom.co.uk
Emma set up The Chiropractic room after she qualified as a McTimoney chiropractor in 2004. Emma offers a package of care that includes McTimoney chiropractic adjustments, Emmett Technique, massage, medical acupuncture and she is a Reiki master. Emma originally trained as a massage therapist in 1997 and obtained her ITEC qualification. Emma discovered Chiropractic after injuring her shoulder in a fall and was so impressed by her practitioner and the method she decided to train to become a McTimoney Chiropractor herself.
Emma has a specialist interest in pregnancy chiropractic care and caring for children and families. Emma has 2 children of her own and she enjoys keeping active and all the fun of a busy family life.
What the patient's say: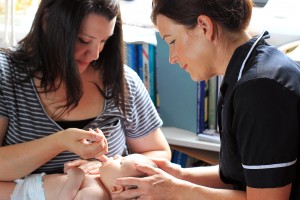 On meeting Emma, she made me feel relaxed and calm instantly and she is a joy to know. The treatment is gentle but effective and I would highly recommend Emma to all pregnant women if only for the massage alone. Bliss!"
Ms E. Gibb
"Three days before I had to run the London marathon I hurt my low back. Emma treated me and I ran with no problem and even achieved a new personal best."
Mrs D (Marathon Runner)
"The treatment is brilliant, its so gentle but so helpful. My neck used to give me terrible headaches and I used to get anxious, but I don't now."
Miss W (injured by a car park barrier)
"I like the way Emma talks to my back with her hands."
Miss C (10 year old girl with Downs Syndrome)
"The treatment enables me to keep working – I come every 6 weeks and it stops my back from becoming a problem."
Mr J (builder)
"Over the last thirty years I have suffered from, and at times been incapacitated by, discomfort, and occasionally severe pain,
in the back and neck. However I now find that a three monthly visit to Emma keeps everything in good order and this has ceased to be a problem."
Mr M. Smith
"I have been having treatments with Emma for a few years now. Originally this was for a specific lower back issue. However I have continued to see her each month for general care and maintenance. Even though I am 6′ 4″, I now rarely have any back problems. Moreover, the sessions have been a contributing factor to the absence of migraines I have experienced over the last 12 months. Emma is clearly a skilled chiropractor and personable individual who I would recommend without reservation."
Mr N. Pegrum
"Emma rescued me when I had a misadventure and slipped from the top to the bottom of my stairs, landing on my coccyx on every step. After 5 treatments I was as good as new.
My confidence in Emma led me to refer both my parents to her. Mum had a headache that was starting to cause concern after 3 weeks and the GP could not give an explanation. Just one session with Emma and some cranial manipulation and mums headache cleared. Knowing how smiley, friendly and honest Emma is also means that as a local midwife I can refer my pregnant mums to her. If they are suffering with pelvic or back pain, I confidently recommend her, knowing that not only will she relieve their pain, but will make the sessions relaxing. I have never had a mum come back to me that hasn't been satisfied. Emma's passion for what she does is what makes her so special. She always exceeds everyone's expectations."
Mrs S. Knight
"Emma was recommended to me by a friend as although my pregnancy was relatively straightforward, I did suffer very bad back and pelvic pain. After my first treatment I felt like a new woman and wish I hadn't waited until late into my pregnancy to seek help.
Copyright 2017 © The Chiropractic Room   |   Web design and photography by @danieljmarsh