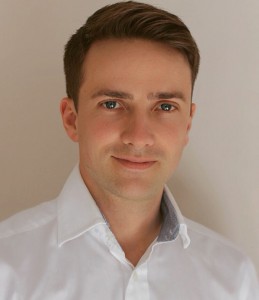 MChiro MMCA ITEC Dip
GCC reg no: 03805
Ben graduated from the McTimoney College of Chiropractic in 2012 having been drawn to the simplicity of the McTimoney method. He also completed the ITEC Diploma in massage in 2008. Since then he has worked in a variety of settings to gain a diverse range of experiences. He is passionate that people from all walks of life can benefit from chiropractic care at any age, whether it is to improve performance at work, school, in sports or to relieve pain.
Ben uses McTimoney Chiropractic adjustments and massage therapy when treating his patients.
In his free time Ben enjoys travel and keeping fit.
Testimonials
"​I have recently had knee replacement surgery.  As a consequence of not walking properly over a number of years, my back and pelvis were out of alignment. A friend of mine recommended that I see Ben and try the McTimoney method of chiropractic treatment. I felt the benefits of the treatment after only one session and to my immense relief have improved even further with subsequent sessions.
It feels great to walk properly and without any pain again!! I would recommend to anyone who is in need of chiropractic to use the McTimoney method and seek a consultation with Ben or one of his colleagues. An added bonus of the McTimoney method is that there are no neck or back breaking crunches to endure!"
Mr H 
Copyright 2017 © The Chiropractic Room   |   Web design and photography by @danieljmarsh